Welcome! Arcbene is a privately-owned software company producing personal and business productivity solutions. We are experts in the Microsoft productivity stack and Azure cloud solutions. We also produce Android and Apple iOS mobile apps.
Products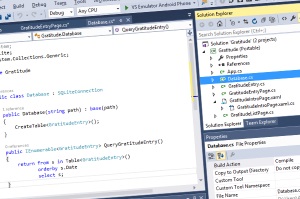 Personal productivity
Our new personal productivity and wellbeing app, Gratitude Journal, helps you cultivate wellbeing, happiness, energy and empathy by writing down the things for which you are grateful. It's a simple way to increase levels of energy, optimism, and empathy.
SharePoint add-ons
Designed for companies, government, and non-profit organisations that want to make the most of their investment in SharePoint, our SharePoint add-ons address a range of business scenarios. Content Publisher for SharePoint allows you to publish SharePoint content to WordPress.
Read more..